About Us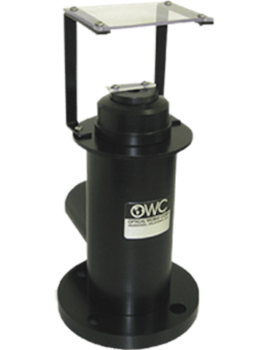 Our Company
OWC was founded in 1988 with the goal of providing excellent customer service and traditional craftsmanship to the optical industry.
Mission Statement
To develop and deliver industry leading optical manufacturing products and equipment. To empower our customers with confidence, dedicated support, and relentless customer service. We strive to be the only name in optics you'll ever need to know.
Optical Works Corporation is a manufacturer and distributor of state of the art optical fabricating equipment. We are also known for our high quality remanufacturing of traditional optical equipment. We have over 70 years of combined experience with all types of optical fabricating equipment and believe that experience lends a unique expertise in serving the needs of our customers.
One of our specialties is designing "mini" surface labs for independent practitioners. We tailor these labs to meet the needs and expectations of our customers, and provide equipment layouts delivery, installation and training (within the continental U.S.) at no extra charge.
About Our Team
Family owned and operated since 1988 - our staff is dedicated to quality.
Our personnel counts with the experience and thorough understanding of spectacle lens processing methods... those are only two of the many reasons Optical Works Corporation should be your first choice for lens processing equipment, supplies, services and training.
OWC puts this experience to work for our Customers by providing equipment packages designed around a lab's particular requirements or simply a few pieces to facilitate lab growth or expanded processing needs. All of the above with the highest standards of quality and workmanship, while providing the best customer service there is.
Our Core Values
We've built our business and reputation on these basic principles.
Excellent Customer Service
Sales and Service Staff on call to handle any and all requests.
Traditional Craftsmanship
Our skilled personnel will meet or exceed OEM specifications.
Specialized Labs
Custom tailored labs to meet the needs and expectations of our customers.
Installation & Training
Professional installation and training at our facility or yours.
Real World Experience
Over seventy years experience with all types of optical equipment.
Product Diversity
Traditional equipment with the latest technology for a competitive edge.